WHY BUY AIRCONDITIONING WHEN YOU CAN RENT?
IIf you are getting all hot and bothered about the cost of buying air conditioning why not consider renting.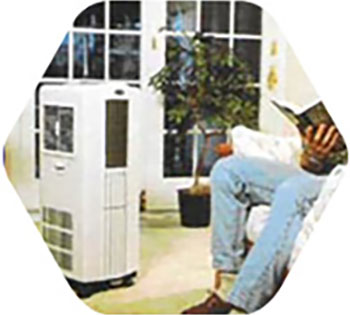 Stylish Portable
Air conditioners
Portable Air Conditioners
Portable units can be rented on a short or long-term basis.
Each individual system will service an area of approximately 25 m2.
The units have a flexible duct extending from the rear of the unit that needs to be vented either out a window or into a ceiling space, and a water collecting chamber that needs to be emptied intermittently.
The units are available in cooling only models, or heat pump models that will both heat and cool.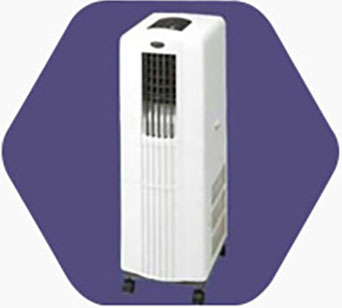 Instant, powerful, portable cooling
Will effectively cool an area approx 20-25 m2 or use for spot cooling in larger areas
Attractive contemporary design
Air cleaning, air cooling, dehumidifying
Easy to move
Automatic, easy to program operation
Multi-function, micro-computer control
High efficiency rotary compressor runs at low energy consumption
Dual condensers and dual fan motors
Produced under TOYOTOMI's high quality control production system
MODEL: TID-1800
COOLING CAPACITY: 6,400 BTU/Hr
POWER SOURCE: AC220-240V/50Hz
POWER CONSUMPTION: 700W
REGULAR OPERATING CURRENT: 3.2A
AIR FLOW: (Max.) 171 CFM
DEHUMIDIFYING CAPACITY: 1.2L/Hr
DRAIN WATER TANK CAPACITY: 3.5L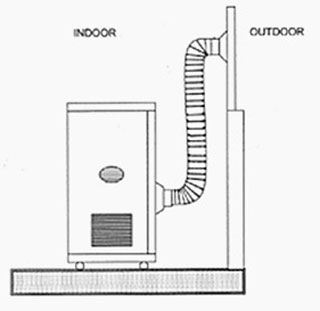 Edmond Air offers a complete air conditioning solution from design, sales and installation to service and maintenance. Our staff are dedicated to providing a high quality, personalised service to all of our clients.